Automatic cashew peeling machine
Our automatic cashew peeling machine adopts the aerodynamic principle which can effectively peel the skin of cashew.
First you should dump cashew from the feeding inlet, the cashew in the machine will be peeled into skin and nuts. The skin after peeling will be discharged from the air outlet. This cashew nut peeling machine needs to be equipped with an air compressor, using the strong air generated by the air compressor to form a gas swirl, peel the skin of cashew nuts, smooth skin, a low damage rate, and suitable for vegetable processing industry, garlic processing industry.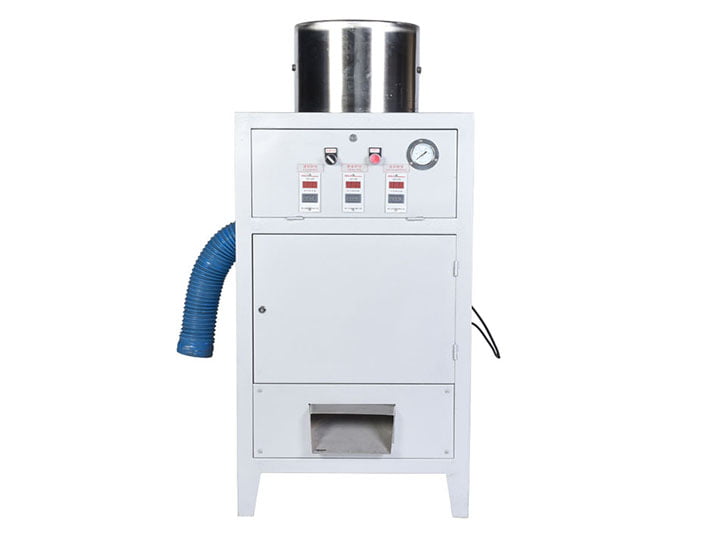 Compared with the traditional way of peeling cashew, automatic cashew peeling machine can save a lot of labor cost, and time. For those manufacturers who own a large factory and produce high-capacity of cashew, this machine is unquestionably helpful. With this machine, you can produce at least 200-kilogram cashew per hour. There is no damage to the surface of the cashew and it is pollution-free. Besides, it has an automatic temperature control system which can protect the cashew from damage in high temperatures. During Super September, if you make an order on Alibaba international space station, you can get a relatively good discount. Welcome to click it on our website for more information about automatic cashew peeling machines.