Working Process of the Vibrate Cashew Sieving Machine
The problem solved by the new model of vibrate sieving machine for cashew nuts, is it can effectively remove the scrap and skins from cashew nuts by the vibration of the sieve body. In order to solve the technical problems, the new version of sieving machine adopts the technical methods including a screening device for separating cashew nuts from kernels, including frame, tilt frame on the screen, vibration motor and screen mesh are quipped, the key lies in mesh setting.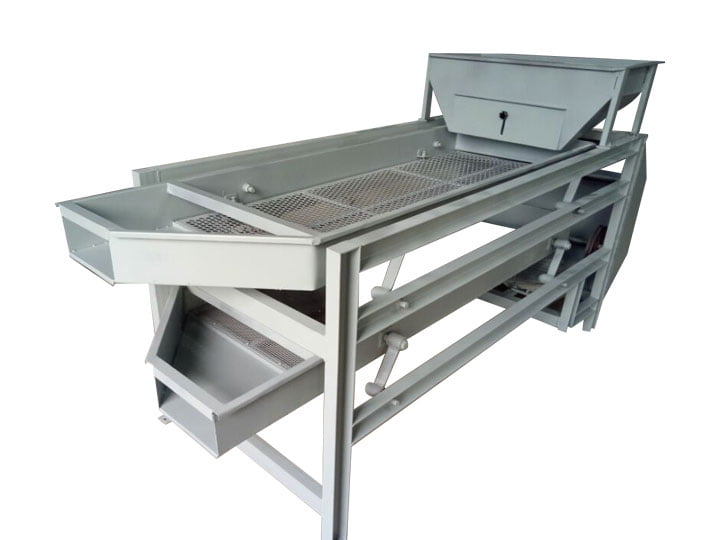 The height of the screen is lower than the height of the front screen, the vibration function is motivated by the vibrating motor, and there is frame provided with a fixed seat to fix spring mounted on the mounting base. The vibrating motor is arranged symmetrically on both sides of the sieving body.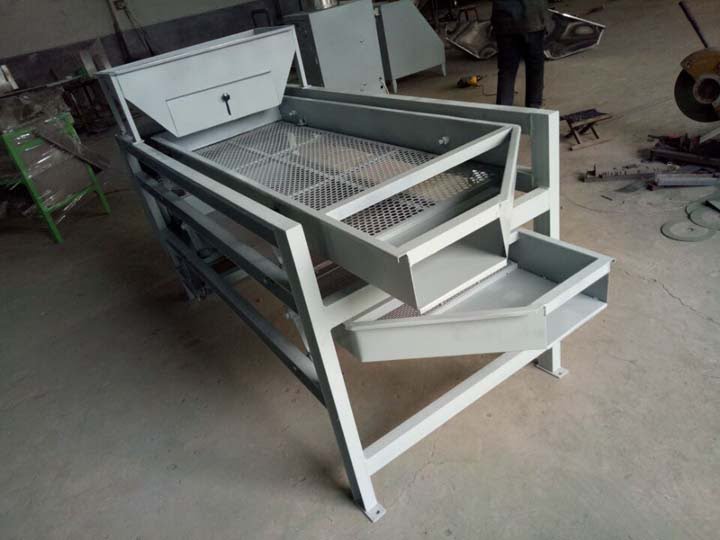 The effects of the latest vibrating sieving machine
Under the action of the vibration motor, the vibration of the sieve body can remove the broken shells, thus the sieved kernels are conveyed through the conveyer to the kernel collection basket with the shells and cashew nut skin leak through meshes on the vibrating sieving screen.  With its simple structure equipped with the vibration motor is can achieve large output and effective sieving. The mesh facilitates the operation of spread cashew nuts evenly on sieving screen.