Best Sale High Efficiency Automatic Cashew Nut Shelling Machine
Through the joint efforts of our R & D personnel, our brand new Sl-100 automatic cashew shelling machine has finally come to market.The machine is in the original automatic cashew shells machine, on the basis of independent research and development of a new generation of cashew nut shells open equipment, the equipment is completely solve the fruit shells machine production efficiency is low, low yield and poor safety, labor intensity big, can't form rules about production and other shortcomings.The equipment has a large range of processing, the advantages of high yield and good security. After several users agreed that the machine is the ideal equipment of cashew nut shells open, is worth promoting.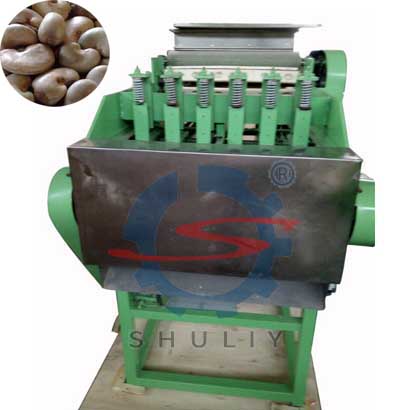 Driven by servo motor, Sl-100 features high shelling efficiency, high capacity and stable performance. This automatic cashew shelling machine is a new product developed by our factory. It is high-efficient, energy-saving and high yield.
Sl-100 will be displayed on the annual meeting of African Agriculture Meeting. We sincerely welcome all the customers and potential customers come to visit and place orders!