Introduction of cashew cracking and shelling machine:
Cashew nut shelling unit is  specialized in removing cashew nut shell.
Full production line is automatic,first separated cashew nuts into 3-5 grades(18 mm.20mm.22mm.24mm.26mm) by man work or machine,Feeding action is completed automatically. Simple operation and high efficiency makes it a good choice for processing cashew nuts.
Features:
easy to operate,low energy consumption.
high capacity and low noise. You can crack 6 .8 .10 , .12 , 14 cashew nuts and so on at the same time.
Reasonable design, exquisite structure and small floor space.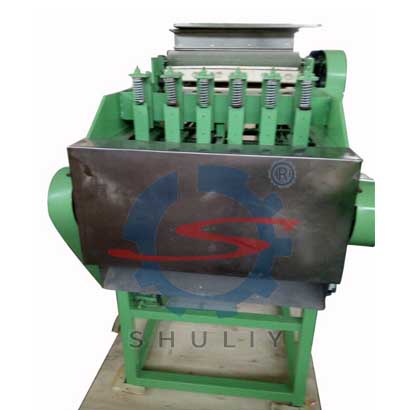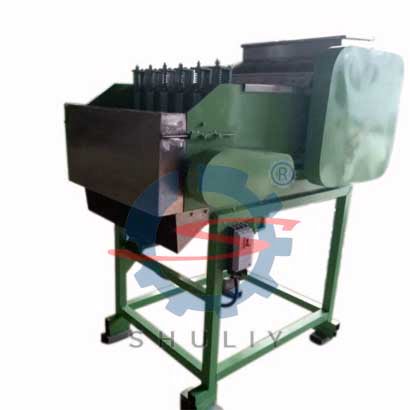 Details parameters:
Cashew cracking and shelling machine
Model
Sl-100
Capacity:
350-400 kg/h
Power
380 v/220 v 1.1 kw
Dimension
3200 X 2800 X 2500 mm
Weight
1500 kg
After-sales service
1 year warranty
We can provide machines of different capacity, please tell us your capacity requirement.we will recommend you the most suitable machine.
The finished product: