How to make Kaju katli Barfi? Kaju processing machine
Kaju katli is an Indian dessert, also called Kaju Barfi, cashew slice. Kaju means cashew nut, and Barfi is usually made by thickening milk with sugar and other ingredients (such as dried fruits and mild spices). Kaju katli is not a lasting dessert. It can be stored for up to 7 days in winter, but it should be consumed within 3-4 days in summer. The raw materials of Kaju katli are cashew kernels produced by the Kaju processing machine.
Kaju katli recipe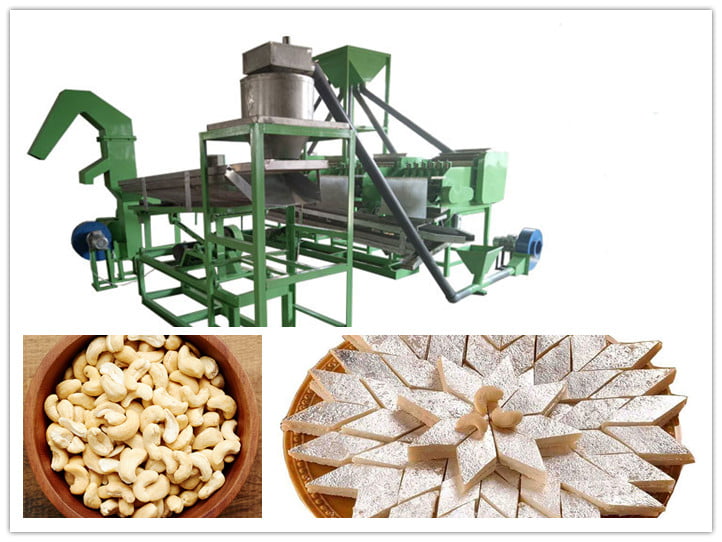 Soak cashews in water for a long time (usually overnight), and then grind them into a paste.
Boil the sugar solution until a line is formed when two fingers are dipped in it and pulled apart, then add it to the grated cashew kaju.
You can also add ghee, saffron (Kesar), and dried fruits.
Then spread the paste flat in a shallow flat bottom plate, and then cut into bite-sized diamond-shaped pieces.
Decorate with edible silver foil.
The finished sweets are usually white or yellow, depending on the ingredients used to make the paste and the ratio of each ingredient.
Kaju processing machine work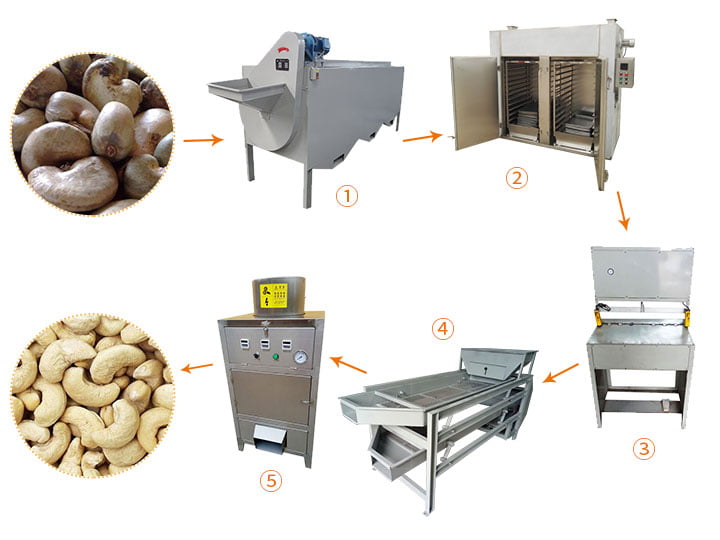 The raw materials of Kaju katli are processed cashew kernels. About the cashew processing machine, there is a small cashew nut production line, including a cashew grading machine, cashew nut dryer machine, cashew nut shelling machine, cashew nut peeling machine. The Kaju cashew production line could process 300kg-1000kg raw materials per hour. And the finished cashew kernels could use in cooking, baking, further processing into snacks.
Final products of Kaju barfi