Multifunctional cashew nuts dryer
During the process of making nuts snacks, there is a step called drying the materials so as to prepare for peeling skin. So drying machine is needed. In the past, people dry material by traditional ways like put them in the sun, but that is time-consuming and it is prone to be influenced by the change of weather. Once you don't gather them up timely, all your prior effort will be in vain. And in today's world, people don't produce just for their home need, but for sale to the market. Therefore, we need machines to meet our bigger capacity. The multifunctional cashew nuts dryer produced by Shuliy Machinery Company can not only dry various nuts food, it can also dry raw materials like dried fruit, pharmaceuticals, chemicals, agricultural and sideline products. That is to say, you can achieve multiple aims by buying a machine.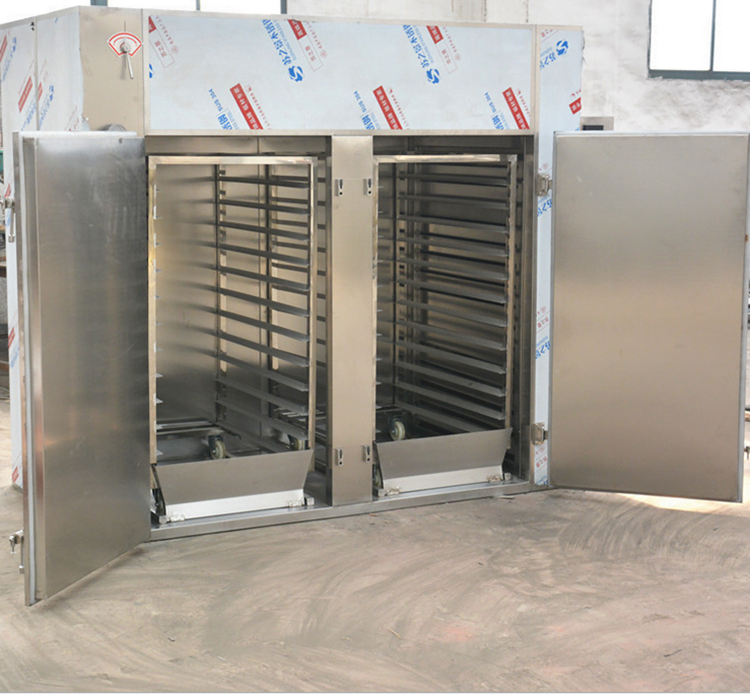 Our cashew nuts dryer is made of stainless steel which has the feature of resistant to air, steam, water and other weak corrosive media. It is an ideal machine for manufacturers dealing with cashew production. the cashew nut dryer adopts a fully enclosed structure, circulating in the hot air box, reasonably discharging hot and humid air and replenish fresh air which make its work more efficient. Besides, our cashew nuts dryer has various models with different capacity, power and dimension.You can contact with us and we will introduce the most suitable one for you according to your demand.