Why Do Customers Choose Shuliy Large Cashew Nut Drying Machine?
Large automatic cashew nut drying machine can process a variety of materials, such as pistachios, cocoa beans, peanuts, almonds, cashews, and other materials. This equipment can not only be used for baking materials but also has a cooling function. It is integrated baking and cooling equipment. The equipment first bakes the materials and then cools them down
Shuliy cashew roasting machine is an automatic cashew nut processing machine of Shuliy Food Machinery. It is mainly suitable for baking granular materials. Users can use the machine alone or with a cashew nut processing line.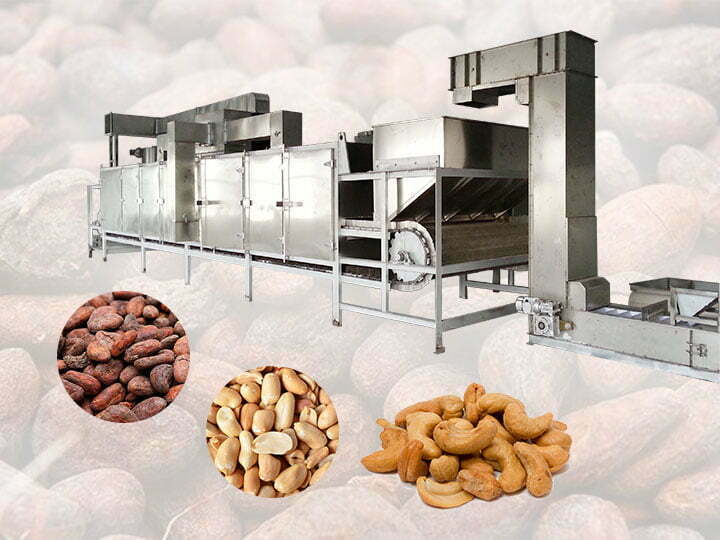 Cashew nut drying machine can process a variety of materials, such as peanuts, almonds, pistachios, cocoa beans, etc. The equipment can not only bake materials but also have a cooling function. Therefore, this is a baking and cooling machine.
The specific working process of the cashew nut dryer is to bake materials first. Then enter the cooling system. At the same time, the equipment can achieve continuous baking, and one piece of equipment can complete two steps of baking and cooling.
Features of large cashew nut drying machine
The equipment adopts a new intelligent electronic digital display temperature control device for automatic temperature control. Therefore, the machine can accurately control the baking temperature so that the baked materials are heated more evenly.
The equipment can meet the needs of baking a variety of materials. The roasted nut materials are full and uniform in color.
The overall material of the equipment is stainless steel, which is firm and durable.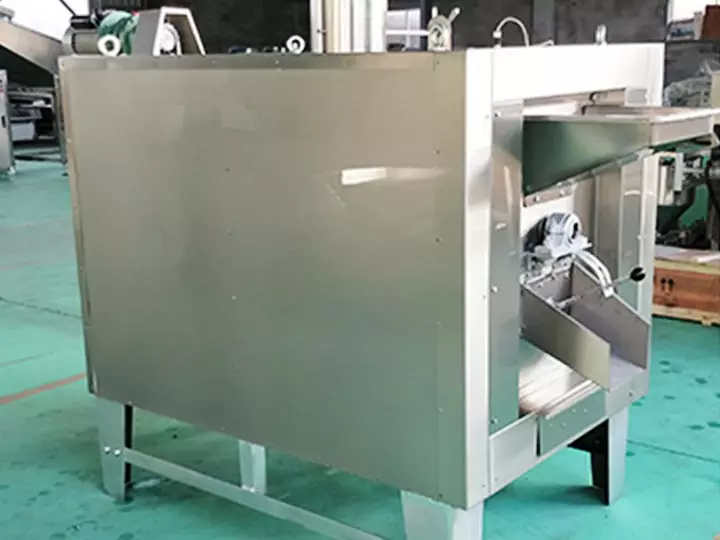 Summary
Shuliy cashew processing machinery is a manufacturer specializing in cashew processing equipment. I can design reasonable solutions according to the processing needs of customers. If you need it, please feel free to contact us, and we will contact you as soon as possible.