During the whole cashew nut processing, the cashew nut shelling is always where the highlight lays. While, the de-shelling effect is mostly depend on the last procedure—cashew nut sorting, grading, classifying process, due to the cracking rate, efficiency depend on the cracking force applying on the raw material, the uniform de-shelling force is highly required. Therefore, only cashew nuts with similar equal sizes can realize the perfect cashew nut decorticating procedure. Moreover, the quality and output rate of a cashew nut sorting classifying machine is strictly required, and the serving time shall be long with high efficiency, so that the owner can utilize it so as to fulfill its commercial use. The cashew nut classifying machine invented and developed by Shuliy is characterized by its durable using, low energy consumption, small grounding area, and favorable price.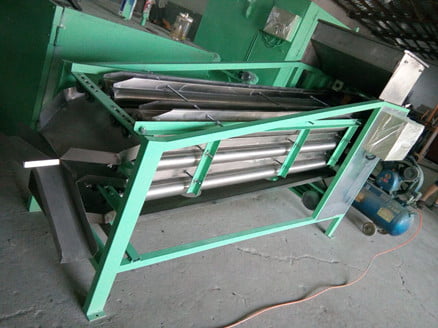 Model TZ-100 cashew nut grading machine can produce cashew nut about 400kg/h. With the easy operation and high capacity, Shuliy's automatic cashew nut classifying machine is widely praised by their customers at home and abroad especially. Our pioneering agricultural products research centre, state-grading professional lab and advanced flexible assembly line makes us superior to our domestic rivals.
For more details, please contact us!